After had a week full of tests and projects, I've been going out a lot in the weekend with my friends which resulted in watching Insurgent
twice
. I kinda regretted it, actually, since the movie is a bit disappointing.
Insurgent--like the book--has more actions than Divergent. Even if you haven't read the book, you could guess it from the poster :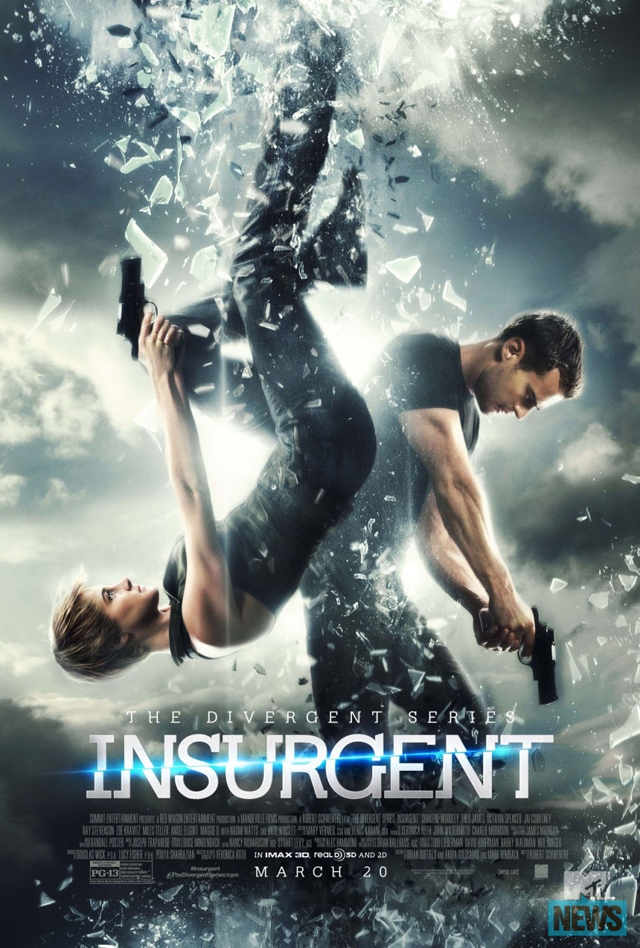 The thing that disappoint me is the plot. On the scale 1 to Catching Fire (admit it, Catching Fire is the best movie base on the book), I will give Insurgent 5 or 6. Actually, the director didn't change much. Some of the scenes--like hiding in Amity, going to factionless, meet the other Dauntless in Candor--are still there, with a minor changes. But there's two major changes that caught my eyes : Jeanine's purpose for wanting Tris and the ending. I'm not going to spoil it, but as long as I remember (I haven't read Insurgent in a long time), it's pretty different.
That major changes,
of course
, make the director add something that wasn't even mentioned in the book (remember the flying house? Yeah, it's one of them). If Insurgent is just a movie--not based on the book--I would love it since it's pretty cool. But the truth is, it based on a book. The book is the reason you can made this movie, so the least you can do is make everything same.
Beside the plot, I have no problem. Shailene Woodley, Theo James, Ansel Elgort and the other actors are doing a great job (even though they're all much older than their characters' age). Also, Miles Teller made Peter likeable, with his wit and humor. The reason I laugh in the cinema is because him.
Overall, I like Divergent more than Insurgent. But if you one of those person who never compare movies with their books, maybe you'll enjoy this one.
What about you? What did you think of Insurgent movie?