It's the end of March already, but I kept thinking that this is still January! So far, March is the busiest and the least busiest month in 2015. The least busiest because there's many holidays this month, which is Easter holiday (aka right now) and a holiday because the twelfth graders are having some examinations, so we're not allowed to go to school. But it's also the busiest, since we have many holidays, the teachers are like 'forcing' the test. Sometimes we even have 3 tests in a day.. 0_0
Anyway, this month I manage to read 6 books, which is more than I read last month. These 6 books are :
1. The Distance Between Us by Kasie West
One of my favorite contemporary! See my review
here
2. Epic Fail by Claire LaZebnik
A retelling of Pride and Prejudice. Really cute.
3. Champion by Marie Lu
So far the only dystopia genre book that I absolutely love from the first book until the third!
4. The One by Kiera Cass
A bit disappointing. See my review
here
5. Second Chance Summer by Morgan Matson
If you're looking a book about family, here's for you! See my review
here
6. Love, Lucy by April Lindner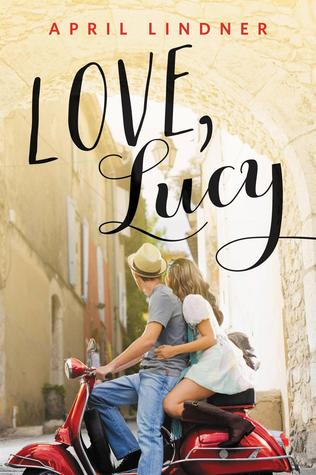 A retelling of A Room With A View. If you love a 'vacation flirtation' that turn into something more, this book is for you! Expect a review soon.
So that's about me in March. What about you? What books did you read on March?